1. Light
Use a long-stem lighter or match to ignite the paper pulp.

Before use, read all safety instructions. Check that your surroundings are safe and that the campfire is away from people, pets, and structures. Tin gets VERY hot and should be placed on a stable, non-burnable surface such as a stone tile, trivet, or outdoor firepit. Do not place on glass or wooden tables. For outdoor use only.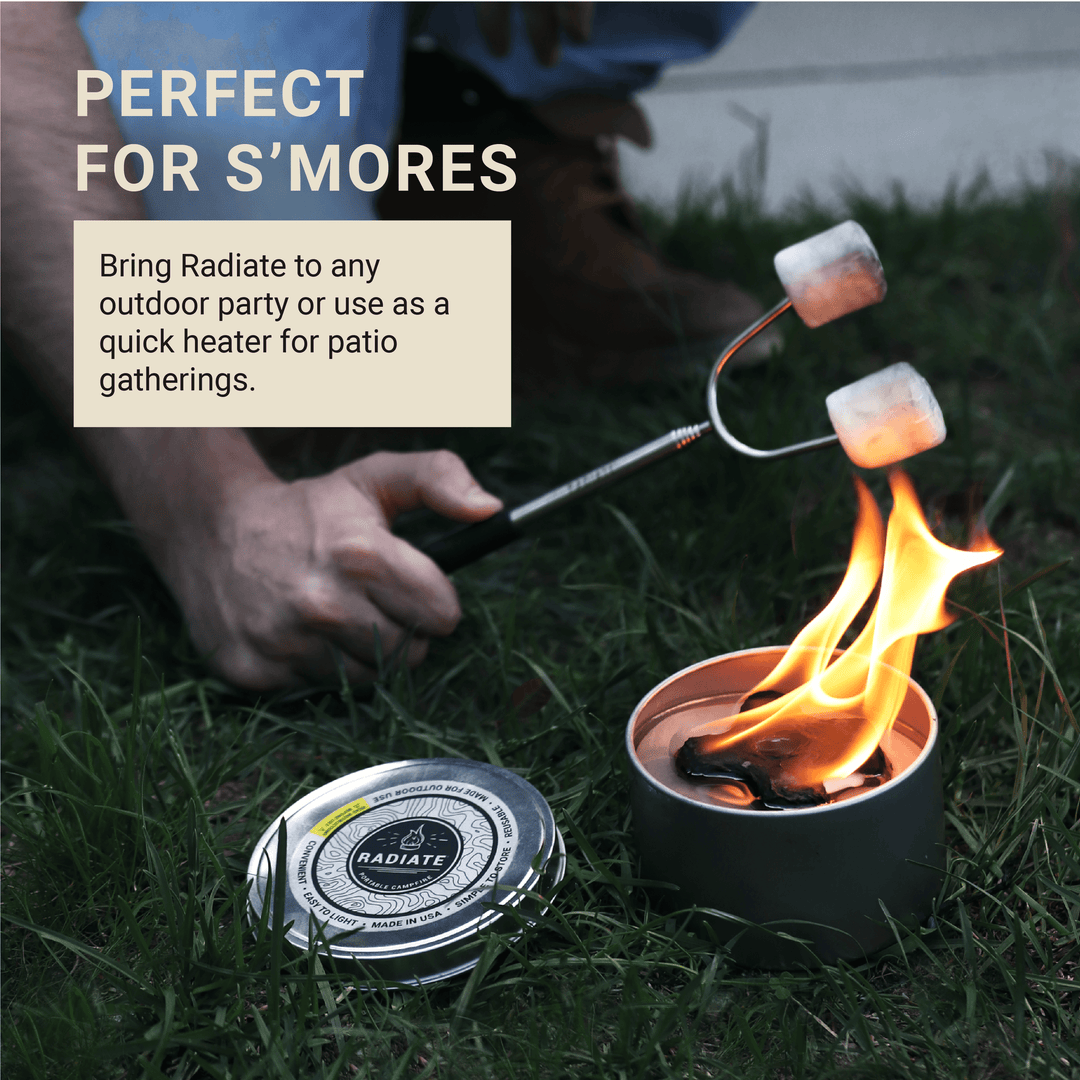 2. Enjoy
Radiate produces a 2–3-foot flame for 3–5 hours, perfect for roasting marshmallows, swapping stories, or just warming up.

Remember that the container becomes very hot. Allow enough space around it.
3. Extinguish
When you're ready to extinguish the fire, don't use water. Just slide the lid over the top of the can to snuff out the flame.

Be sure to let the can fully cool before touching or moving. Discontinue use when one inch of wax remains.
IMPORTANT WARNINGS

Remember: Radiate is a fire. Users assume all liability and must read and comply with safety instructions. Not following instructions may lead to fire hazards or person injury. 
For outdoor use only
Only use on a heat-proof and stable surface. Do not place on glass or wooden tables
Never burn in wet conditions and never use water to extinguish
Smother the fire with the lid to extinguish
Never move container while hot or ignited (tin becomes extremely hot)
Always stay a safe distance from fire
Wax becomes liquid when hot, do not touch
For adult use only—keep out of reach of children and pets
Do not use under the influence of drugs or alcohol