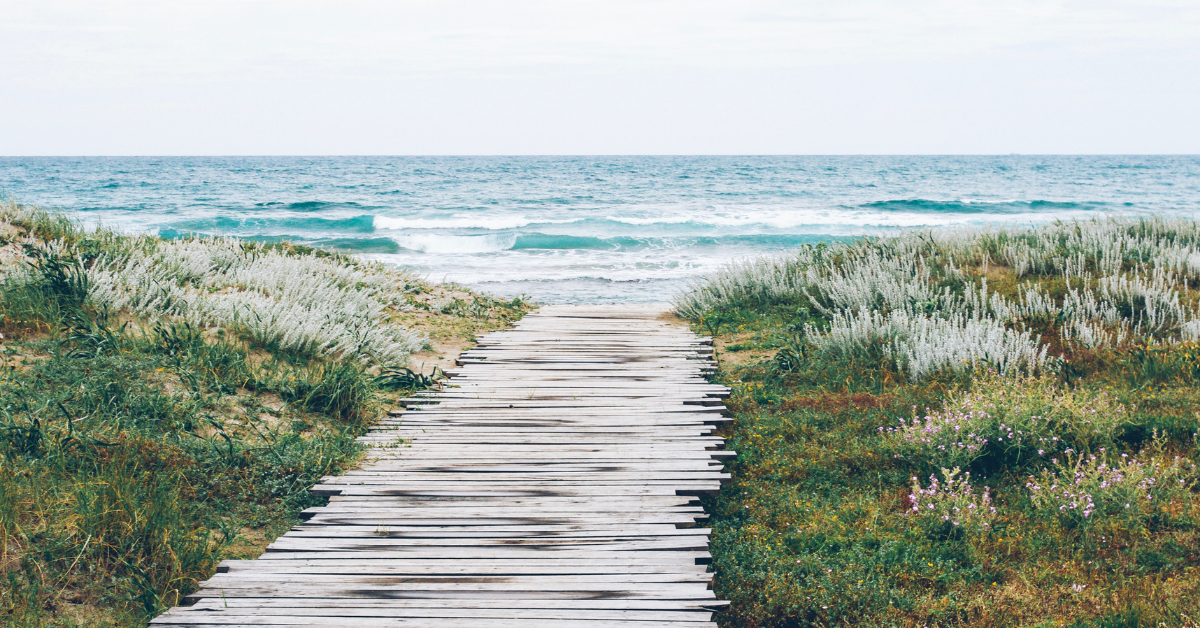 Summertime is in full swing, and you don't want it to pass you by without first creating plenty of memories with your loved ones. This is the time to go out, enjoy the fresh air, bask in the sun and enjoy nature.
You may be wondering, 'What types of summer activities could be fun for the whole family?' If so, you've come to the right place. Below, you'll find a number of things to get you out of the house and keep you busy throughout the summer months.
Introducing your official summer bucket list:
Go Camping
If you've gone on a camping trip before, you know it's a refreshing experience to get out and enjoy nature. Get away from all of your screens and technology and just focus on what matters most: your loved ones and the beauty that surrounds you.
Of course, you can't truly go camping without a campfire. To make the trip an easier and more enjoyable one for you and your family, look no further than the Radiate Portable Campfire.
With the Radiate Portable Campfire, you get the authentic campfire experience without all of the hassle. You can take it anywhere you go, whether it's the woods, the beach, or anywhere in between. Some of the benefits of the Radiate Portable Campfire include:
No clean-up necessary: No excess coals, trash, or unburnt wood.

Convenience: Take your Radiate Portable Campfire anywhere you go.

Environmentally friendly: These campfires are made from recycled paper briquettes and a kosher soy wax blend. Simply recycle the tin once you've burned the whole fire.

Reusable
All it takes is a tent, a campfire, and some card games for an unforgettable summer night with the family.
Beach Trip
Not a fan of camping in the woods? Then maybe a trip to the beach is for you. Or, if you're really trying to have an eventful summer, why not both?
There are an endless number of beautiful spots for beachgoers regardless of whether you reside on the east or the west coast. Here are some of the hottest beach spots in the country (no pun intended):
Outer Banks, NC

Myrtle Beach, NC

Hilton Head, SC

Nantucket, MA

Cape Cod, MA

Coronado Beach: San Diego, CA

Ogunquit, ME

Clearwater, FL

Miami, FL
And there are many more where that came from. Just do your research on which beach best suits your family's wants and needs, and you'll be golden!
And of course, don't forget to bring that Radiate Portable Campfire along for the beach picnic.
Go Hiking
Few summer activities are more fulfilling than a hike with gorgeous scenery. It's an absolute must for those looking for some adventure in their lives during the warm summer months.
There are countless hiking destinations worth checking out, and you can hit plenty of them all in one summer! If you're the adventurous type, here are a few hiking destinations across the United States known for their beauty.
Acadia National Park

Yosemite National Park

Bear Mountain Loop Trail, NY

Zion National Park

Big Bend National Park

Stanberry Park
Check which hiking spots near you would suit you and your family, then hit the trails!
Our Radiate Campfire Mini is perfect for hiking trips. At only 4 inches and 13 ounces, this campfire can fit in any backpack and is lightweight enough to bring on practically any hike. 
Head to the Zoo
Didn't come across enough wildlife during your camping trip? The zoo is the next best thing for you and the whole family.
A zoo trip is a must in the summer. There's just something about seeing all of the exotic animals up close, rather than having to watch them on the Discovery Channel. Plus, your kids will never forget that time they were face to face with a lion, tiger, or an elephant. The zoo is a great place for photos and creating plenty of memories.
Check out a Ballgame
Even if you aren't the biggest baseball fan, the experience of spending the day at the ballpark is uniquely enjoyable. Most ballparks, especially for minor league games, are excellent environments for kids. Who knows, they may even come away with a souvenir!
Wherever you live, there's bound to be a ballpark or two near you whether it's an MLB stadium or the home of a smaller minor league team. Either way, just grab a hot dog and some popcorn and have yourself a day to remember.
Have a Picnic
A summer necessity. There's nothing like preparing a lunch and snacks, bringing along some towels and chairs, heading to the park, laying out and enjoying the day with the family. Pack a cooler with some of your favorite foods and beverages, and you'll be well on your way.
If you want the camping feeling without spending the day in the wilderness, bring the Radiate Portable Campfire along with you to make your picnic even better. It doesn't get much more simple and convenient than that.
Go to a Concert
Is your favorite band touring this summer? If so, great! If not, there still will be plenty of summer concerts worth checking out near you.
Even if it's just a concert at your local park or restaurant, it makes for an eventful day with the family. Plus, there's no denying that music in the summer is better than all other times of the year. Concerts are a summer staple.
We hope this gives you some great ideas for summer fun to enjoy with the whole family!
---
30 comments
---
---