The Top Spring Hiking Destinations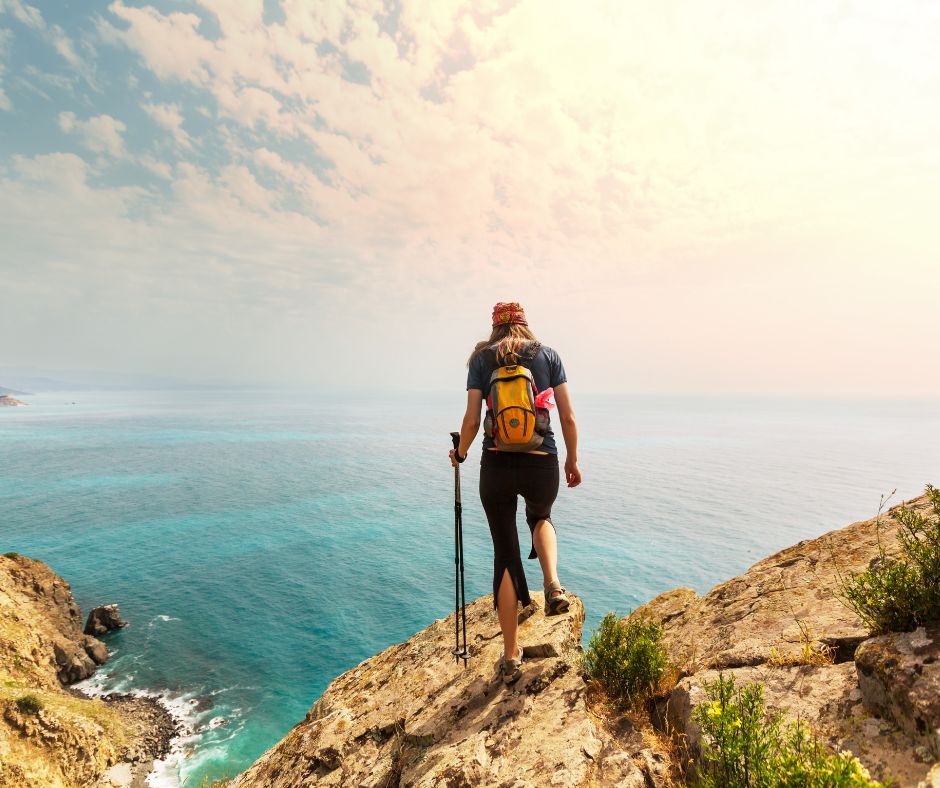 With cool-but-comfortable temperatures, gorgeous green landscapes, and beautiful blooming flowers, it's tough to beat a springtime hiking trip.
Whether you're an avid hiker or someone simply interested in checking out a trail this spring, there are endless options across the United States. The country is filled with amazing spring hiking destinations from coast to coast. Some are more challenging than others, but many national parks in the USA have trails that appeal to both novices and experts.
Picking a hiking destination can be a challenge, so we're here to help. Below are some of our favorite spring hiking spots with some of the most spectacular views this world has to offer.
Zion National Park, Utah
For the most breathtaking views of Zion Canyon, we recommend hiking the famous Angels Landing trail at Zion National Park. Angels Landing is one of the most popular hiking trails in the United States and appeals to hikers of all skill levels.
This five-mile hike ascends approximately 1,488 feet. Those who reach the apex are rewarded with some of the best views the country has to offer. While it appeals to novices as well as experienced hikers, it is not recommended for those with vertigo. Hikers can expect steep drop-offs and narrow rocky pathways on the trail. Parts of the hike are strenuous, but the end result is well worth the effort.
Great Smoky Mountains National Park, North Carolina/Tennessee
 Another one of the most visited national parks in the United States, Great Smoky Mountains National park is the ideal hiking spot for the spring. Along the border of North Carolina and Tennessee, the Smoky Mountains Nature Trail consists of about 187,000 acres of mountainous forests surrounded by beautiful wildflowers.
If you're planning to stay awhile, consider participating in the annual Spring Wildflower Pilgrimage. The five-day celebration consists of photographic tours through the mountain's trails, seminars, history walks, and much more.
Yosemite National Park, California
Are you up for a full-day, strenuous day hike that ascends approximately 2,400 feet? If you're ready to take on the challenge, the Upper Yosemite Falls are calling your name. This 7.2-mile trek offers incredible scenery with stunning views of the waterfalls. Once at the top of Yosemite Falls, you will have a view of the entire Yosemite Valley.
If the Upper Yosemite Falls are too tough, you can still experience the beauty of Yosemite National Park with the middle cascade or the lower falls, which is the most popular trail in the group. For experienced hikers, though, it doesn't get any better than the views from the upper falls.
Cascade Mountain, New York
Cascade Mountain in Keene, NY gets its name from the waterfalls at the mountain's base. It is one of the most popular hiking destinations year-round, but late spring is when you can expect this spot to be packed. That's when you'll get the most comfortable temperatures to go with the beautiful green landscape.
Cascade Mountain is a great hiking destination for families and beginners. At approximately 4.8 miles, the hike should take about two hours to complete. At the 1.8-mile mark you can stop and take a breath at a ledge overlooking the Marcy Mountains.
Canyon Loop, Georgia
The Canyon Loop Trail in Providence Canyon, Georgia is about three miles long and characterized by its stunning red, orange and gold rocks. Some think of it as a miniature Grand Canyon, and it's a fair comparison. It's one of the less challenging hikes on our list, but hikers have the option to explore plenty of other canyons off the main trail. 
Maroon Lake Scenic Trail, Colorado
There are countless places to hike in Aspen, Colorado, but none are more photogenic than the Maroon Lake Scenic Trail. In late spring, you'll find blossoming wildflowers along the trail as well as plenty of wild animals roaming around. It's no surprise that this is one of the most popular hiking spots in the area.
With the flowers and animals, you'll also come across picturesque lakes and streams. The trail also gets you up close to Aspen's iconic Rocky Mountains. It is a fairly simple hike, but a rewarding one nonetheless. You won't want to leave your camera at home for this one.
–
Now that you've planned your next spring hiking trip, be sure to write down the essential items you'll want to take along with you. One must-have for your hike is the Radiate Portable Campfire, which can be used at your convenience while you're on the go. All you have to do is light the paper pulp with a long-stem lighter or matches and you'll get 3-5 hours of a 2-3 foot flame for roasting marshmallows, cooking food, or simply warming up. When you're done with the Radiate Portable Campfire, simply slide the lid over the top to snuff the flame. It doesn't get much easier than that!
---
112 comments
---
---