8 Outdoor Winter Activities to Enjoy Now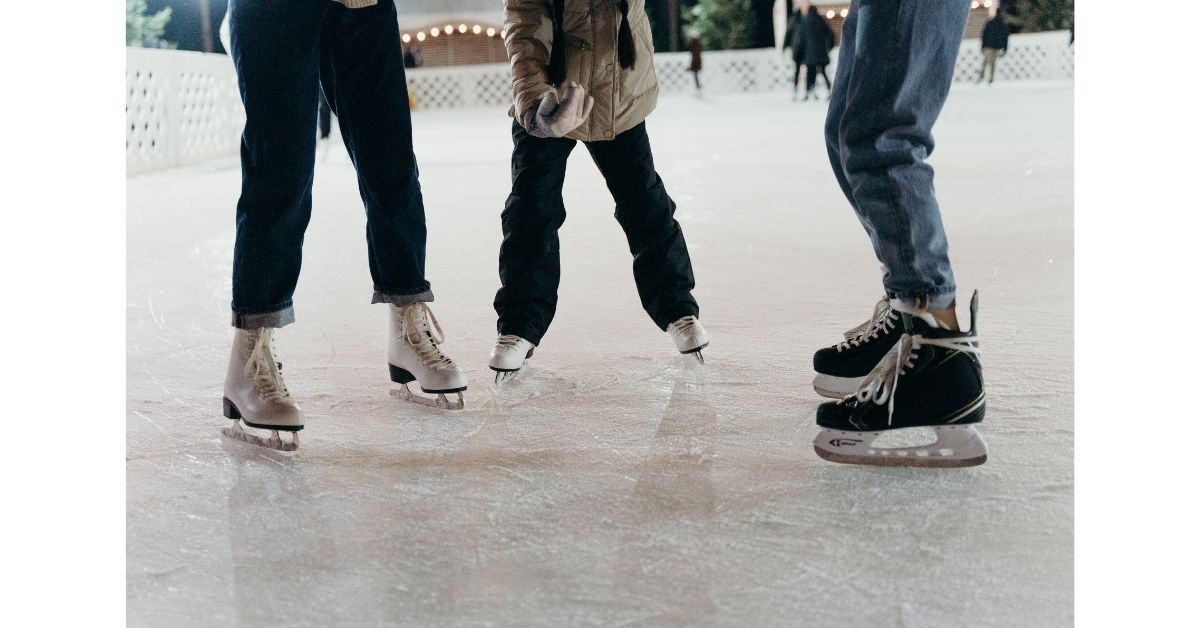 Believe it or not, the winter season can be a great time for families and friends to get out of the house and actually enjoy the cold weather. Participating in outdoor activities in the winter season can be be more enjoyable compared to the summer season. Summer activities can leave you hot, dehydrated, and exhausted. Not to mention excessive sweating makes the entire experience unpleasant unless you're chilling on a shady beach or by the pool.
Whether it snows in your town or not, the winter season with its short days and long nights has its own charm. So, in this article, we will be highlighting some of the best outdoor winter activities that you can start enjoying today with your friends and family members to make your winter experience a more adventurous and memorable one.
Hiking
Hiking is one of the most popular outdoor activities in the winter season. There are likely several low-altitude trails in your city, nearby towns, or state where you can go during the winter season and log some solid hiking time. Hiking will help you test your body's limits and get you close to nature. Moreover, you can spend time on your own or with a small group of friends and family while enjoying the cold weather and scenic views. 
You can even set camp and stay the night in the mountains if you'd like. Be sure to bring the proper camping and hiking equipment, including trekking poles, good hiking shoes and several warm layers of clothing that you can easily peel off or layer on as needed. Trails change season to season so take caution and be sure to bring the proper traction devices for your shoes depending on the weather near you.

Spending the night in the mountains? Or perhaps you need a quick break. Keep yourself extra warm and cozy by our Radiate Portable Campfire. It is easy and light-weight to carry, and you won't have to go through the hassle of collecting wood and other materials to set up a fire. Simply slide the lid on to snuff out when you are done. 
Skiing
Skiing is an activity that is specific to winter weather, for obvious reasons. If you are lucky enough to live near an area where it snows and there are some good slopes, then you can definitely enjoy this outdoor activity often with your family. If not, it's the perfect excuse to take a long weekend trip and stay at a resort with scenic views. 
If you're a frequent skier you probably already have the proper gear and a ski pass to your favorite mountain. If not, it's easy enough to rent ski gear and buy a day pass at your nearest resort. Be sure to go with an experienced skier your first time or take some ski lessons. 
If you're getting tired of riding the same hills at your local resort, try cross-country skiing. Cross country skiing allows you to move across flat terrain and can often be more physically demanding than downhill skiing, as there is less downtime without ski lifts. 
Ice Skating
Ice Skating is a fun activity you can enjoy outside if you have access to a near by frozen lake or pond. Many cities and towns often have their own outdoor skating rinks in the winter as well. Not all ice rinks will offer skates to rent so if you have your own be sure to bring them along! Don't forget to wear warm layers, gloves, a scarf, and a hat for extra comfort on the ice.
Skating is a relatively inexpensive activity the whole family can enjoy together. You can even make your own ice skating rink in your backyard with as little as some wood, a tarp, and water! 
Backyard Picnic
If you are lucky enough to have a good sized backyard and you live in an area where it snows, then you can just have a lot of winter outdoor fun without ever leaving the boundary of your home. Backyard picnics provide a great way for the family to get together and enjoy some quality time.
To make things interesting, you can plan out a treasure hunt for your kids in your backyard. Work in teams and engage your kids in setting up tents where you can spend the day in and even the night if you choose. Or simply cozy up under some blankets and enjoy a small campfire in your backyard to drink hot chocolate around. Our Radiate portable campfire offers an easy, no hassle campfire option. Don't worry about searching for dry wood in the cold winter weather, simply slide the lid off and light to enjoy. Grab some marshmallows and roast them next to the flames until they're golden brown for a fun treat everyone will enjoy!
Going To The Beach
Believe it or not, going to the beach is an activity that does not have to be enjoyed solely during the summers. Whether you live in a warmer climate and are actually able to lay out in a bathing suit, or for colder regions,  simply taking a stroll along the water to enjoy the view can be peaceful in itself. Either way, going to the beach in the winters is a whole new experience because the warm sunlight beating down on you will feel great against the cool breeze.  
If you live somewhere warm, you can enjoy a nice day of sunbathing and tanning while not feeling too overwhelmed by the sun's scorching heat. But what's even better about the beach in the winter? They are significantly less crowded so you often have your choice of where to lay out during the day no matter what time you make it there. You can top of your day with a peaceful evening on the beach watching the sunset while you sit fireside, (hopefully with a Radiate Portable Campfire), covered up in a warm shawl or blanket.  


Build a Snowman & More
Building a snowman is a classic winter activity families can enjoy together. It's a fun way to get the whole family outside. From building a snowman to creating snow forts and starting snowball fights, you can enjoy numerous activities that would involve a team effort between yourself and your kids!
These snow day activities offer a great way to bring out your child's creative side while keeping them physically engaged and allowing them to be more active in the winter season.
Snowshoeing
Snowshoeing is a relatively inexpensive winter activity, best done in forests and trails where fresh snow has fallen. You and your family can go out and explore the snowy terrains and spend hours outdoors, close to mother nature. For this activity, all you'll need are some good water-proof snow gear, reliable snow shoes to attach to your boots, and poles (optional). Snowshoeing is a fun way to get some exercise in during the winter and get outdoors! 
Ice Fishing
Ice fishing offers a unique way to fish in the winter season. You can find most of your ice fishing gear like lures, rods, line, augers, etc. at a local fishing store or sporting goods stores. Be sure you have the proper safety gear such as ice cleats and a life vest, along with warm clothing before you go out on the ice. 

Since this can be a dangerous activity depending upon the thickness of the ice, we would advise you try this with an experienced ice fisher if it is your first time and be sure you have taken the necessary safety precautions. If the ice is thick enough, bring a Radiate Campfire with you to keep warm while you wait for the fish to bite! 


Winter can often seem daunting, but there are surprisingly plenty of outdoor activities to enjoy all winter long. Be sure to dress accordingly and bring your favorite people with you on the journey! 
---
31 comments
---
---