The 12 Hiking Essentials to Pack Before Your Next Trip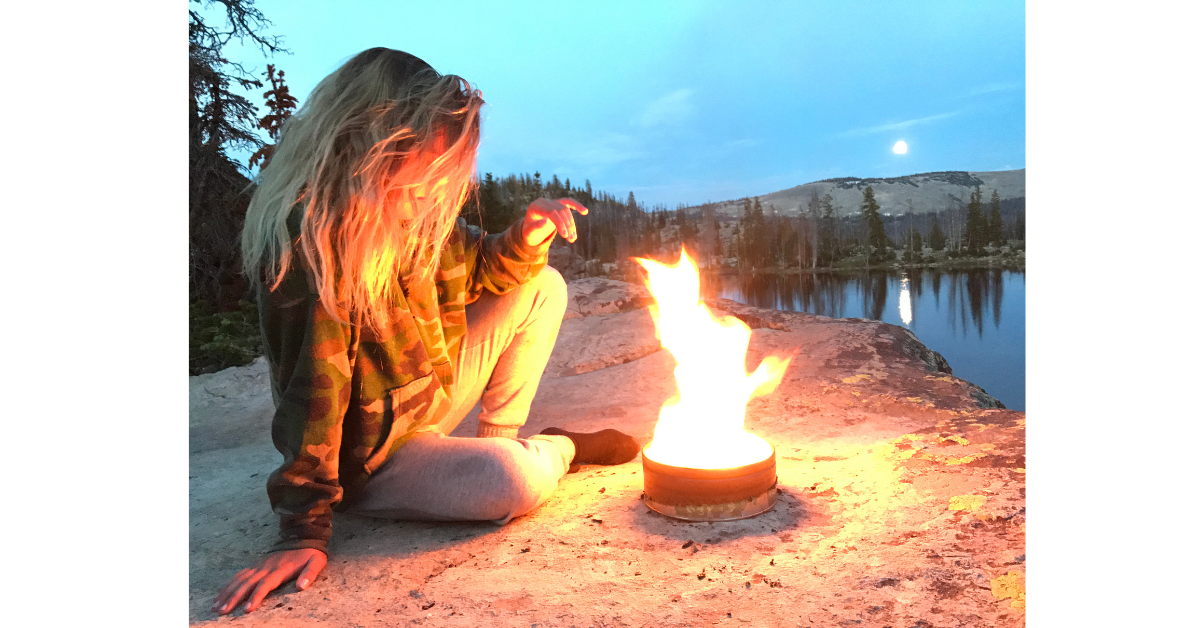 Hiking is one of the all-time favorite activities for outdoor enthusiasts. It seems that this past year, especially during a global pandemic, individuals found comfort and a passion in engaging in more outdoor activities, like hiking, to get out and explore. People are still finding new ways to safely stay active, social, and healthy, especially when gyms shut down, and hiking is a great option.
Getting out to go hiking has several benefits and is an effective form of exercise that doesn't feel tedious, like spending an hour at the gym. It can be a great cardio workout, which lowers your heart disease risk, increases bone density, strengthens numerous muscles, including your glutes, quadriceps, and hamstrings, and boosts your core. It also can help control your blood pressure, control weight issues, improve your mood, and improve your balance. With so many great benefits, including catching all of the views and being out in the fresh air, hiking is fabulous!
Grab the Essentials
Before venturing out for a nice hike, be sure to bring along the essentials. Of course, space is limited, but we have some great suggestions that are easy to bring along for the best hiking experience.
1. Radiate Campfire
Are you planning an overnight hike? Or maybe you plan to rest at the mountain top after a long hike up and take a scenic break before beginning your journey back down? Why not bring a portable campfire in a tin with you to enjoy on your mid-hike break? Our Radiate Campfire offers you the ability to decide to stop anywhere and essentially set up camp. All you have to do is open up the tin can, light it with a match or a lighter, and then begin to enjoy anywhere with three to five hours of a nice, controlled campfire without the hassle of building one yourself. Whenever you decide it is time to put it out, all you need to do is just slide the top of the can back over the top of it, let it cool enough to pack it back up in your backpack, and move on! It's that easy. Just remember to set it up in an area free of brush and to check local fire regulations before lighting any fire to be safe.
2. Appropriate Hiking Shoes
First and foremost, you must make sure that the shoes you choose to put on your feet to head out for your hike are sturdy, offer support for both your feet and your ankles, have good traction, and provide maximum protection. You never know what kind of rocks, thorns, or surfaces you may encounter. Comfort for your feet is paramount. After all, you will be out there on your feet the entire time!
3. Maps and a Compass
Yes, you may have your cell phone or even a GPS, but the cell phone runs the risk of losing service in some remote areas along the hike, along with the GPS. Ensuring that you always have a map or a compass as a back up to find your way can really save your butt in some situations, especially when you're hiking a new route that you are unfamiliar with. 
4. Flashlight
In the event that you end up staying out later than you planned, or if you get lost, you will certainly thank yourself for bringing along a bright flashlight to find your way. Pay attention to the lumens on the flashlight when making your decision on one to purchase. The brighter, the better, for dark and remote areas. This flashlight is bright and is lightweight and compact - everything you want in something you'll need to carry during a hike.
5. Sunscreen
Protecting yourself from the UV rays is so important! Even if it looks cloudy outside, the weather can change. Even in overcast situations, sunburns and harmful UV rays are still a big possibility. Choose a wide-brimmed hat to really protect your face along with protective clothing to use in addition to a sunscreen like reef-safe options from Sunbum.
6. First Aid Supplies
Accidents happen, and being prepared for them is essential while you're out exploring in nature. When hiking anywhere, the ground is often uneven and may be slippery or steep. Simply put, you are more prone to injury. Be sure to bring along some medical essentials in your hiking backpack such as Band-Aids, gauze, medical tape, medical wrap, bug spray, and pain relievers.  Depending on your individual needs, you can add and remove certain components to be sure you are bringing exactly what you need.
7. Food
Nutrition is key while exerting yourself on any hike. You will need to sustain your energy, no matter how strenuous the hike is. Protein bars, fruit, nuts, jerky, sandwiches, and snacks are all great options to keep your body going. Remember that sometimes, you may be out longer than you planned and you must have all that you need to power through it. Non-perishable, ready to eat items are great to have in your backpack at all times on a hike. Cliff bars are popular options and a variety pack will give you several flavors to throw into your pack.
8. Water
Bring more water than you think you'll need. In a situation where you may get lost or be stuck on the trail longer than you anticipated, having water is a necessity. It cools you off, hydrates you, and keeps your muscles and joints working as they should to avoid hurting yourself. There are so many great water bottle options out there for avid hikers including water bottle back packs and reusable bottles with built-in filtration systems. Find what works best for you and don't forget to pack it before a long hike. 
9. Toilet Paper
While maybe not as essential as water, toilet paper is pretty important. You do not need to bring along an entire roll. Either bunch some up and pack it along or invest in a small travel pack. You will find yourself grateful for packing it while on a long hike. 
10. Rain Jacket
Pack along a lightweight jacket to protect yourself from the elements. You never know when a rain shower will strike. Make sure it is both comfortable and breathable. Some rain jackets can even be folded up small enough to fit in your pocket so that it does not take up room in your backpack.
11. Knife
Yes, having a knife along with you while out on a hike can help you feel more protected if you become threatened by someone or an animal. However, a knife may also help get you out of some tricky situations, like in the event that you need to cut your way through some foliage. It's also useful to have if you need to open something or you get cause on something. Having a pocket knife with you may be a game-changer for numerous occasions including food preparation, first aid, repairs, and climbing. A knife will come in handy on a long hike and is always a good item to have in case of emergency.
12. Extra Clothes
You never know when you will need a change of clothes. Bringing along an extra shirt, socks or pair of pants may truly make the difference from having a ruined trip or not. If you're going on an extended hike and have the room in your hiking backpack, bring them along just in case!
Heading out on a hike, whether a quick 2-mile hike or an overnight hike, means bringing all the necessary gear to ensure that you're safe and enjoy yourself. Creating a list of your essentials that you can go over before you leave the house can ensure that you don't forget anything you need. 
---
6 comments
---
---