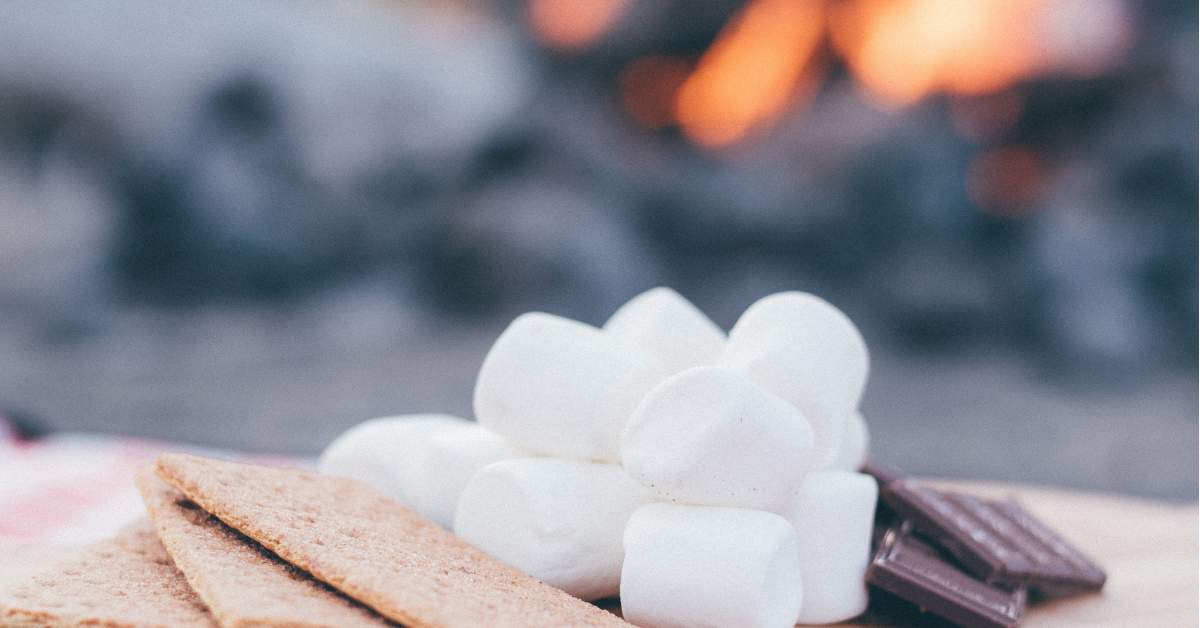 Summer may be coming to an end, but it is not time to hibernate just yet. As the leaves begin to change colors and the air turns crisp, there is no better time to enjoy the outdoors.
Fall is the time to try out that beautiful hiking spot you have been meaning to visit. It's the time to enjoy a pumpkin-flavored beverage and head to the apple orchard. It's the best time to cozy up by the campfire and warm up in the chilly weather. There's just something about autumn that makes it one of the most wonderful times of the year.
So throw on a sweater and your favorite pair of jeans, break out your Radiate Portable Campfire, and enjoy these next couple of fall months with these unbeatable fall campfire activities.
Kick back and watch football
Football season is underway, and while you may be tempted to spend the weekend watching the games in your living room, how about getting the best of both worlds and watching your favorite teams outside?
What better way to enjoy the game than sitting by the campfire with the TV or projector set up outside? Invite some friends and family over and light one of our portable campfires! Grab your favorite snacks and a drink and watch your favorite team take home the win. It doesn't get much better than that.
2. Go for a scenic hike
Hiking season didn't end with the summer. In fact, it's just getting started. The foliage and scenery you can come across when hiking during the fall is breathtaking.

If you need a break during your hike, or you simply want to warm up, you can spend time by the fire thanks to our Radiate Portable Campfire. The Radiate Portable Campfire Mini is a perfect choice for hikers as it is lightweight and easy to carry throughout the day.
3. Tailgate for a sporting event
Step up your tailgating game with a portable campfire. If the sun's not out, it can get chilly on a crisp fall day, but if allowed where you are tailgating, you can enjoy the warmth of a campfire. You can sit by your campfire during the game, or you can get some friends and use it for an awesome tailgate before it. If you want a change from that small charcoal grill you have been breaking out at every tailgate, why not give the Radiate Portable Campfire a try? Just light the paper briquets, grab that delicious tailgating food and have yourself a day. Try our Radiate Campfire Mini for even more easy of travel to save space!
Carve pumpkins
If you don't carve pumpkins this time of year, do you really experience fall to the fullest? The answer to that question is an emphatic "no"!
Nothing screams fall more than pumpkin carving. With Halloween rapidly approaching, set a day aside to carve your pumpkins for the holiday while breathing in the crisp fall air by the warm fire. Taking out all the seeds of the pumpkins can make your hands cold, so warm them up by the fire! You'll thank us later.  Not to mention our Radiate Campfires are easy enough to light without needing to chop up any firewood.  
Enjoy some apple cider and s'mores
Once your pumpkin carving is complete, you can reward yourself with a classic fall treat: delicious apple cider. Whether you drink it hot or cold, it will taste amazing! Roast some marshmallows and make some delicious s'mores while you're at it, because they are scrumptious all times of the year regardless of whether it's fall, winter, spring or summer.
Sing along to some music
Sure, summer is a great time to sit by the fire with friends and jam out to music, but who says the fun has to stop now? Before the snow begins to fall, you will want to use the fall months to soak up every moment of the outdoors with your loved ones. Breaking out the guitar, or simply turning on your go-to playlist while relaxing by the campfire is a perfect way to do just that.
Take in the foliage and the crisp fall weather
Sometimes, the best activity is no activity at all. In other words, you can enjoy the fall and all that comes with it even if the above mentioned activities aren't your style. Simply grab a seat and take in the view, even just in your own backyard. From the foliage to the crisp air and everything in-between, there is so much to appreciate about nature during these precious couple of months. The colors of fall are sure to be everywhere soon!
It is hard to argue against fall being the most gorgeous season of the year, so before it's too late, go outside and take it all in. Simply light your Radiate Portable Campfire to stay warm, sit back, and live in the moment as you soak in the beauty around you. No other activities required!
---
24 comments
---
---